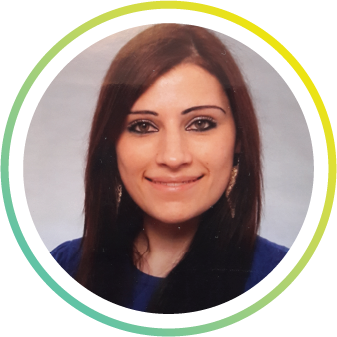 Hello! I'm Anja Aust.
I am a bright and motivated speech therapist. The individual adaptation to each individual patient makes the job so worthwhile for me. Goal-oriented therapy and patient satisfaction are my top priorities. No one is like the other and everyone needs customized ways and tools to reach their goal. Hence my motto: "There are no problems, there is only the right solution!"
In 2021 I moved to Dubai and work with German-speaking patients in online therapy. It was here when I realized the importance of being able to express myself since I was no longer speaking the native language of the country. At the same time, this encouraged me in my daily work to help patients to speak. Language is the connection to the outside world and irreplaceable.
My extensive experience in a neurological clinic with adults and just as diverse insights into everyday speech therapy practice with children, intensive cooperation with integration children, animal-assisted therapy, language support for children with special disabilities and also experience in online therapy since the beginning of the pandemic show me every day how the collaboration online is also valuable.
For me, not only regular therapies, but also the flexibility for patient and therapist are a special feature of online therapy. Therapy can take place wherever you or your child are.
My strong creativity motivates both myself and my patients of all ages. My top priority is patient satisfaction and the resulting success.
Contact Anja ?
CALL ME
+31 851 301 505
MAIL ME
info@tinyeye.eu
Speech Therapist? Join TinyEYE.
Are you a great advocate of speech therapy and love innovation? Are you expressive and fond of children and older people? Then you might be the new TinyEYE online therapist we are looking for.