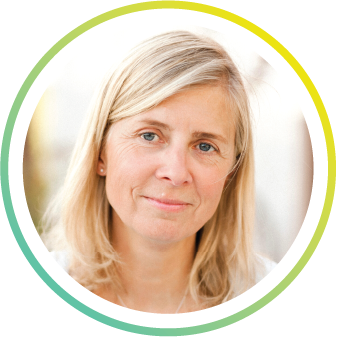 Hello! I'm Katharina Pfingsten.
Hey, my name is Katharina Pfingsten, but most people call me Katrin.
I've worked as a speech therapist for more than two decades, exploring all areas of the field. At my own clinic in Germany, which I ran for 13 years, I specialised in treating adults with neurological conditions, but I am equally experienced working with children.
A keen traveler and linguist, I sold my clinic a few years ago to work remotely from Spain. Now, the opportunity to provide online speech therapy through this platform opens up new possibilities to intensify my therapeutic work and adapt it to your needs as a client, wherever in the world you are.
At the same time, it allows me to provide therapy in different languages, bringing new variety and enjoyment to my work. Currently, I am living between Germany and Spain and providing therapy in English, German, French, and Spanish.
Alongside my work with neurological conditions and language development impediments, I am also experienced in working with the voice. If you are in a 'speaking profession' such as teaching or public speaking and have concerns about the capacity of your voice, I am more than happy to support you on your way back to your full potential.
I always aim to provide an individualised, flexible and fun way of learning and improving the communication skills of my clients. They say laughter is the best medicine and it's certainly the best way to stay motivated on your speech therapy journey.
Working with me, you can expect a stable, consistent therapeutic process, which will make communication in daily life easier for you, or your child, as quickly as possible.
Contact Katrin?
CALL ME
+49 15733840922
MAIL ME
office@kiwipfingsten.com
Speech Therapist? Join TinyEYE.
Are you a great advocate of speech therapy and love innovation? Are you expressive and fond of children and older people? Then you might be the new TinyEYE online therapist we are looking for.