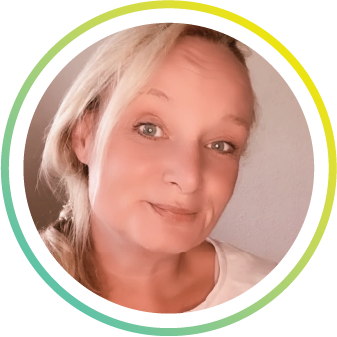 Hello! I am Veronika Krytzner.
Hello, I am Veronika Krytzner.
I completed my training as a speech therapist in 1995 and have been working independently in my own practice since 1998.
I work with heart and soul, commitment, creativity, curiosity and with a smile on my lips. After so many years, I am still fascinated by the wide range, the different age groups, the people and their personalities and the knowledge about speech, language, voice and swallowing (can you ever know enough?).
I focus on working with children with speech developmental delays, dyslexia and myofunctional disorders as well as with adults with neurological disorders.
In the course of my practical work, I have taken a variety of further and advanced training courses. The most important ones in brief:
– Dyslexia therapist according to BVL/ therapy of reading and spelling disorders
– NF!T therapist according to Elke Rogge/ this concept focuses on primary functions such as breathing, sucking, chewing and swallowing and provides support when these areas show abnormalities.
– LSVT LOUD therapist/ LSVT LOUD is an evidence-based logopaedic treatment method for people with Parkinson's disease. It can equally be modified for other neurological speech disorders.
My strong curiosity finally brought me here. Besides my practice, videotherapy gives me a different kind of freedom that I enjoy very much. Both enrich my life very much.
I hope we get to know each other soon.
Contact Veronika?
CALL ME
+31 851 301 505
MAIL ME
info@tinyeye.eu
Speech therapist? Join our Dream Team.
Are you a great advocate of speech therapy and love innovation? Are you expressive and fond of children and older people? Then you might be the new TinyEYE online therapist we are looking for.