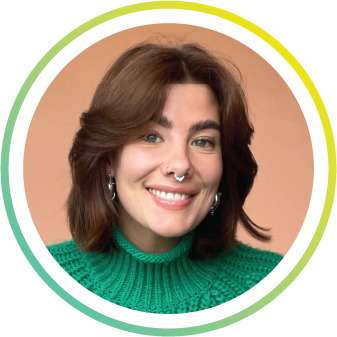 Hello! I am Niké Brouwer!
I always knew that I wanted to work with people and choose a profession with a lot of human contact. I completed a theater education, where I taught lessons in theater and voice. After obtaining my propaedeutic diploma in Social Work and trying out PABO (teacher training program) for a year, I had an epiphany and started studying Speech Therapy at Windesheim University of Applied Sciences in Zwolle. I find language and communication very important and interesting. I also love to be creative in various ways.
Contact Niké?
CALL ME
+31851301769
MAIL ME
nike@tinyeye.eu
Speech therapist student ? Work as a speech therapy assistant.
Are you studying speech therapy and do you already want to work as a speech therapy assistant? Do you love innovation? Are you expressive and fond of children and older people? Then you might be the new speech therapy assistant we are looking for.