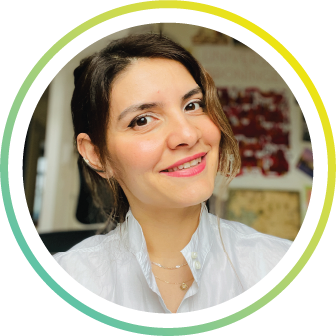 Hello! I'm Suzan D Tokaç-Scheffer.
Following the latest research output in the field, implementing them in our work, and developing new technologies according to the needs of our clients is crucial for us. As Manager Research & Development at TinyEYE Europe, I am responsible for the improvement of the methods and techniques adopted by TinyEYE Europe and TinyEYE Europe Speech and Language Therapists.
I am also the marketing products expert for TinyEYE Europe's public communications channels such as our website and information brochures. These products aim to eliminate the barriers between speech therapy services and individuals who need them.
Do you have an innovative idea or a product that can be implemented in online speech therapy? Are you working in a position or a field such as a developer, engineer, marketing that you collaborate with TinyEYE Europe?
I would love to discuss the opportunities, do not hesitate to contact me.
Do you want to contact Suzan?
CALL ME
+31648844253
MAIL ME
suzan@tinyeye.eu
WhatsApp
Chat on WhatsApp
Speech therapist ? Join TinyEYE.
Are you a great advocate of speech therapy and love innovation? Are you expressive and fond of children and older people? Then you might be the new TinyEYE online therapist we are looking for.