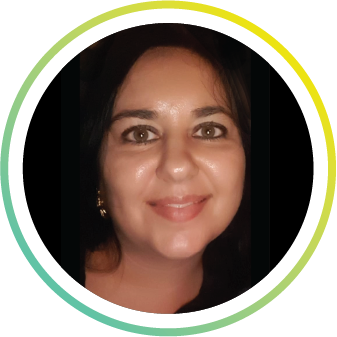 Hello! I'm Pary Kazantzas.
I am a South African Speech-Language therapist who speaks English, Greek, and Afrikaans.
I have over 12 years of work experience treating adult and pediatric neurology patients with speech, language, and swallowing disorders.
I have obtained an Honours degree in Speech Therapy and Audiology from the University of the Witwatersrand (2008) and completed my community service year at Tembisa Hospital (2009), and currently work at a private neuro-rehabilitation centre in Johannesburg.
My many years of work within the neuro setting have provided me with extensive knowledge and experience in working with strokes and traumatic brain injury and the associated symptoms such as dysphagia and cognitive-linguistic impairments.
I find satisfaction in seeing my patients progress and seeing the quality of their life improve through gaining back their independence through communication.
I have had an incredible journey in my career so far, and feel blessed that my passion and job have come together as one.
"It is not just about treating the diagnosis, but treating the person."
Contact Pary?
CALL ME
+27-83-721-7615 (RSA)
MAIL ME
kazantzas_pary@yahoo.com