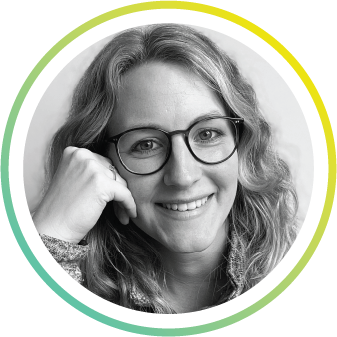 Hello! I am Stephanie Kaupp.
Hey, my name is Stephanie Kaupp, but you are welcome to call me Steffi.
In 2017 I was able to successfully complete my training with a parallel bachelor's degree in speech therapy. Since then I have been working with people of all ages who have a desire for speech therapy support.
In addition to advising and direct therapy for language development disorders, language development delays and childhood language and speech disorders, I am active in voice therapy and the treatment of neurological disorders. In addition, I am specially trained and certified for the therapy of myofunctional disorders (detected by the dentist or orthodontist) and the therapy of Parkinson's patients according to LSVT.
I come from the Stuttgart area and moved to Nuremberg in 2020. For me, being able to speak properly means communicating with the outside world and being able to express one's needs and desires. If this is limited, it can quickly mean frustration. My desire is to help people of all ages through my work to gain or restore these skills and enable them to participate fully in life. Online therapy offers both my patients and me the ability to carry out the relevant regular therapy independent of time and place and to achieve the therapy goal as quickly as possible. I'm glad that Tinyeye offers us the opportunity and a protected space for this.
I look forward to working with you/your child or family. The therapy takes place in German. 
Contact Stephanie?
CALL ME
+49 151 2020 9592
MAIL ME
stephanie.onlinesprachtherapie@gmail.com
WhatsApp
Chat on WhatsApp
Speech therapist? Join our Dream Team.
Are you a great advocate of speech therapy and love innovation? Are you expressive and fond of children and older people? Then you might be the new TinyEYE online therapist we are looking for.