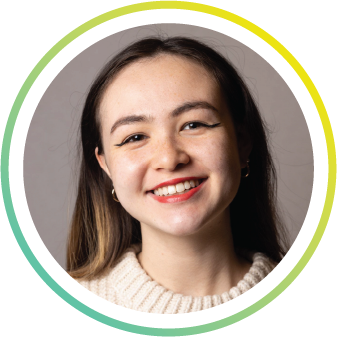 Hello! I am Charlene Willems!
Since July 2023 I graduated as a speech therapist. I have gained experience in all-round practices, care for the disabled and care for the elderly. This is why I have gained the most experience with different target groups in the field of speech and language.
In addition, I successfully completed two minors: 'parent-child interaction' and 'Dutch Sign Language (NGT)'. This allowed me to delve into theoretical backgrounds of prevention and interactive strategies regarding verbal and non-verbal communication. I also have basic knowledge of Dutch Sign Language.
Some qualities that describe me are social, empathetic, helpful, and flexible! I am looking forward to meeting you!
Contact Charlene?
CALL ME
+31851308168
MAIL ME
charlene@tinyeye.eu
Speech Therapist? Join TinyEYE.
Are you a great advocate of speech therapy and love innovation? Are you expressive and fond of children and older people? Then you might be the new TinyEYE online therapist we are looking for.