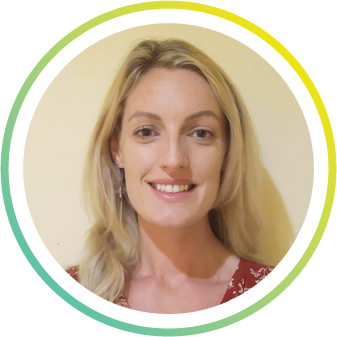 Hello! I'm Danielle Norton!
I am a native English-speaking Speech and Language Therapist who trained in the UK. I have lived and worked abroad for the past 6 years, mainly in international schools in Bangkok. Most recently, I volunteered in Belize City for 2 months, working with the Education Board and schools there to support children with moderate to severe learning difficulties. This mostly consisted of individual clinic sessions with the children, supporting their families at home and providing training sessions to teachers. As Belize has no services available in the country, it was a challenging and valuable experience to be able to offer this support.
Throughout my 8 years working as a Speech and Language Therapist, I have gained extensive experience working with children with a range of articulation and language difficulties, particularly with children with Autism and gestalt language processors. I have worked closely with the children's families and teachers to provide them with the best intervention plan to support their child's functional communication needs.
Having travelled in Latin America, I also speak Spanish. This is not yet fluent (though I am working on it!) and is not yet at a level to deliver therapy in, however, I can communicate with families in Spanish if this is a preference.
Contact Danielle?
CALL ME
+447354206049
MAIL ME
danielle.mn18@gmail.com
Speech therapist? Join our Dream Team.
Are you a great advocate of speech therapy and love innovation? Are you expressive and fond of children and older people? Then you might be the new TinyEYE online therapist we are looking for.