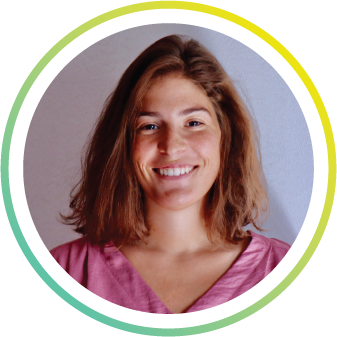 Hello! I'm Inês Costa.
Driven by my passion for languages and children, I became a speech therapist in 2016, credited by Universidade do Algarve.
Since then I've worked only with children, did volunteering to teach in India for two months in 2016. In early 2017 I started working as a speech therapist for children of all ages with all types of differences.
People usually ask why I play in sessions instead of "actually working" with the children. What they don't know is that I teach by playing. I'm always concerned about providing joyful sessions where we can both have fun rather than monotonous ones.
In 2021 I quit my job to do a master's of Healthcare Policy, Innovation, and Management at Maastricht University. This master's helped me get to know different health systems and adapt and manage each one of them.
Currently, I'm writing my master thesis, where I'm studying the differences in care for Autism in the Netherlands and in Hong Kong.
Contact Ines ?
CALL ME
+351 918 581 474
MAIL ME
inesvcosta.tf@gmail.com
Speech Therapist? Join TinyEYE Dream Team.
Are you a great advocate of speech therapy and love innovation? Are you expressive and fond of children and older people? Then you might be the new TinyEYE online therapist we are looking for.