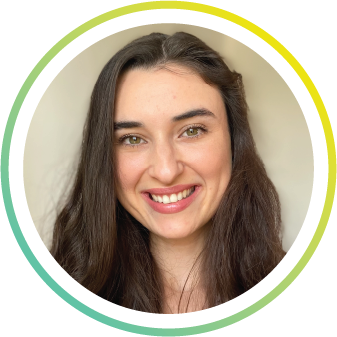 Hello! I'm Jennifer Daleman.
I am a qualified Speech-Language Therapist, providing therapy in English and Afrikaans. 
I graduated from the University of Stellenbosch (South Africa) in 2017, and then completed a year of community service in a rural district servicing a number of clinics and working at the Clanwilliam Hospital. In that year, I worked together with a team of Allied Health professionals and learned a lot about the broad scope of Speech-Language Therapy and interdisciplinary teamwork. I assessed and treated clients ranging from children with articulation disorders, language delays, fluency problems, to adults with aphasia, apraxia, and swallowing impairments. I was very involved in community health promotion programs, focusing on a holistic model of communication.
In 2019, I started an international European Master's program in Clinical Linguistics (University of Groningen) which provided me with the wonderful opportunity to study in the Netherlands, Finland and Germany, and graduated in 2021. My research thesis investigated the differences in prosodic melody and rhythm between Dutch and Frisian. I have also been fortunate to travel to India a few times and I believe that my exposure to and experience of different places and cultures has contributed very positively to how I approach therapy and clients.
Combining clinical work and research-based practice is fundamental to my work as a Speech-Language Therapist. I am passionate about making speech therapy accessible to all. I aim to always be client-centered and work on goals that are important to you. 
I treat children and adults with any problems relating to speech, language, voice, and communication. I can also provide help with strengthening English skills. 
Contact Jennifer ?
CALL ME
+31682296859 (INT) or +27713477815 (RSA)
MAIL ME
jdaleman.slt@gmail.com
Speech Therapist? Join TinyEYE.
Are you a great advocate of speech therapy and love innovation? Are you expressive and fond of children and older people? Then you might be the new TinyEYE online therapist we are looking for.