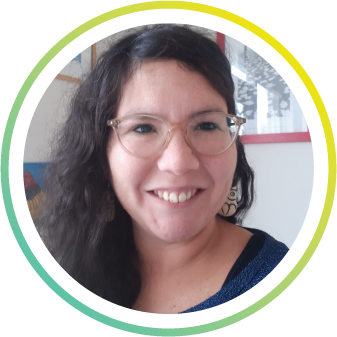 Hello! I am Maria Pia Rondon Carlin!
I am a speech therapist by Complutense University of Madrid and a Master's Degree in Communication Disorders from Salamanca University. I was born in Lima (Perú), where I studied Linguistics (first term) at Pontificia Universidad Católica del Perú, before studying Speech Therapy in Spain. I´ve worked for many years in Speech Therapy centres both in Spain and Perú, helping children, youngsters, adults and senior adults with their treatments. Moreover, I´ve worked in schools supporting students with Special Educational Needs (Curricular Adaptations area) and in my own consultatory with therapies also in English. I've worked as well as a volunteer with laryngectomy patients in Salamanca, in the cerebral palsy association in Madrid and as a Spanish teacher for foreigners with immigrants in Madrid.
I live currently in the Netherlands, where I continue my work as a speech therapist both in Spanish and English and I work as a teacher in both languages as well.
I believe that being able to communicate and express yourself with your own voice is essential. People could share characteristics in common, but the voice is unique. Its tone and intensity are unique. There is not a same way to communicate, to express our ideas, to say what we like or what we do not like. Therefore, being able to communicate and express yourself means also respect. It is very rewarding to be able to help people of different ages that need support with voice difficulties, speaking, language, communication, reading and/or writing skills difficulties.
In my speech therapy sessions, I consider it very important to observe, listen actively and have empathy with people in order to develop together an intervention plan adapted to each person´s needs and move forward in their development with a clear and positive approach.
The speech therapy sessions could be held in Spanish and English. I feel enthusiastic to be part of the TinyEye team and keep learning with new tools.
Contact Maria Pia?
CALL ME
+31 633 46 2826
MAIL ME
mariapia.rondon.carlin@gmail.com
Speech therapist? Join our Dream Team.
Are you a great advocate of speech therapy and love innovation? Are you expressive and fond of children and older people? Then you might be the new TinyEYE online therapist we are looking for.