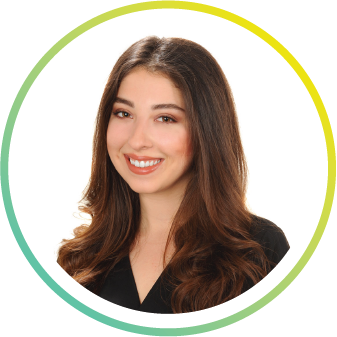 Hello! I am Merve Güleç!
I am a Specialist Language and Speech Therapist. I love my profession because it gives me the opportunity to touch people's lifes and create miracles. I try to help all individuals from childhood to adulthood with their communication, language and speech problems.
In 2017, I graduated from Istanbul Aydın University, Department of Psychology with a high honor degree. I started working as a Psychologist at Bursa Romatem Physical Therapy and Rehabilitation Hospital. During the time I worked at the hospital, I saw that many of the patients who had a stroke had speech and communication difficulties. I have observed that this situation affects people's lifes and treatment processes negatively. For this reason, I decided to pursue a master's degree in Language and Speech Therapy.
In 2021, I graduated from Üsküdar University, Department of Language and Speech Therapy with a high honor degree. During my education process, I attended many trainings related to my profession. I received supervision from experienced teachers in our profession. I have the ability to apply objective tests, projective tests and neuropsychological tests in line with the training I have received. I am a DIR Floortime Therapist and Experiential Play Therapist.
I have worked with children with various language and speech problems from early childhood to school age. I also had the opportunity to work with adults who have speech difficulties due to traumatic brain injury, stroke and neurological diseases. I am currently serving my clients in a private clinic in Bursa.
TinyEYE provides therapy to children and adults all over the world with the accessibility and comfort provided by digitalization. I am very happy to be part of the TinyEYE Europe team.
Contact Merve?
CALL ME
+90 541 128 21 06
MAIL ME
mmervegulec@gmail.com
Speech therapist? Join our Dream Team.
Are you a great advocate of speech therapy and love innovation? Are you expressive and fond of children and older people? Then you might be the new TinyEYE online therapist we are looking for.