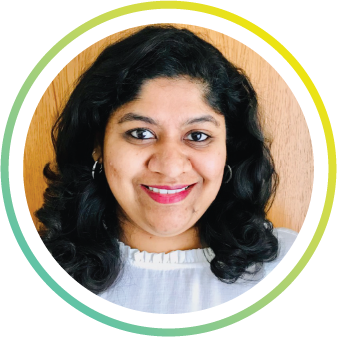 Hello! I'm Preeti Nandapurkar
My name is Preeti Nandapurkar and qualified Speech and Language Therapist. I am from India but currently living in Belgium since 2018. I speak English, Hindi and Marathi. I also speak Dutch for communication purpose. I have a Masters Degree in Speech language pathology and Audiology from Mumbai, India. I have
also completed my Advanced Masters in Deglutology from Leuven, Belgium. I have over 6years of experience in this field treating Adults and children in hospital and private clinical set-ups.
I am working as online therapist since 2021. My expertise lies in treating adults as well as children. In pediatric population i am experienced in treating children with developmental delay in speech and communication, articulation disorder, stammering disorder and feeding disorders whereas adults with neurological speech disorders such as aphasia, dysarthria etc. I am very passionate about my work and like the way speech therapy makes difference in peoples
life at a very basic level which is communication. Being a mom to a to a 3year old daughter, I am also empathetic towards parents who want to provide everything to make life better of their children.
I also feel with modernization of technology and with online therapy it has become very easy to provide my services worldwide based on individual needs. I also get a chance to work in all different languages I have learnt.
Contact Preeti?
CALL ME
+32 470 564 658
MAIL ME
nrpriti@gmail.com
Speech therapist? Join our Dream Team.
Are you a great advocate of speech therapy and love innovation? Are you expressive and fond of children and older people? Then you might be the new TinyEYE online therapist we are looking for.