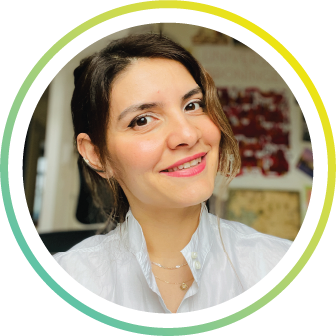 Hallo! I'm
Suzan Tokaç-Scheffer.
I am a bilingual Speech therapist full of energy, compassion, and enthusiasm. That's why I chose a profession that I can use my knowledge to provide care for individuals who can benefit from it and I do it with high motivation and pleasure.
In 2017, I completed a three-year Master's in Speech and Language Therapy program at Anadolu University, (Eskisehir, Turkey) with 300+ clinical hours, and I worked as an SLP in therapy centers. I developed and provided therapies for several target groups including children with delayed language, learning difficulties, articulation problems, children in the autism spectrum, adults with stuttering and voice problems, and people with neurodegenerative disorders and aphasia, which is also my specialty. I wrote my research thesis on the relation of language and cognition for people with aphasia and I am one of the authors of the adaption of the Comprehensive Aphasia Test into Turkish.
As I believed in the power of knowledge, I continued my career in academia and started to work as a Ph.D. research in Neurolinguistics at the University of Groningen. I investigated how language works in the brain and also how it's interrupted, broken, or sometimes lost.
I combine this knowledge with my clinical perspective and experience to offer the help tailored according to the needs of anyone who has language and communication problems. I deliver my therapy services in Turkish and English.
Contact Suzan?
CALL ME
+31648844253
MAIL ME
suzan@tinyeye.eu
WhatsApp
Chat on WhatsApp
Are you a Speech Therapist? Join TinyEYE.
Are you a great advocate of speech therapy and love innovation? Are you expressive and fond of children and older people? Then you might be the new TinyEYE online therapist we are looking for.