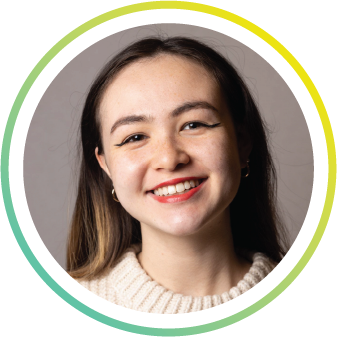 Hello! I am Charlene Willems!
I am a final year speech therapy student at Zuyd Hogeschool in Heerlen. I have already completed internships within an all-around practice, care for the disabled and care for the elderly. This is why I have gained the most experience with different target groups in the field of speech and language therapy. In addition, I successfully completed two minors: 'parent-child interaction' and 'Dutch Sign Language (NGT)'. This allowed me to delve into theoretical backgrounds of prevention and interactive strategies for verbal and non-verbal communication. I also have basic knowledge of NGT.
I work at TinyEYE as a speech therapy assistant. I see this as a great opportunity to be able to immerse myself in the field of work before I gain even more experience as a graduate speech therapist. I am social, helpful, flexible, and empathetic. I look forward to being able to contribute to language and communication as a speech therapy assistant!
Contact Charlene?
CALL ME
+31851308168
MAIL ME
charlene@tinyeye.eu
Speech therapist student ? Work as a speech therapy assistant.
Are you studying speech therapy and do you already want to work as a speech therapy assistant? Do you love innovation? Are you expressive and fond of children and older people? Then you might be the new speech therapy assistant we are looking for.