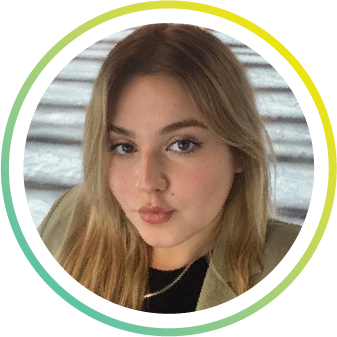 Hello! I'm Gamze Gulgen!
I am a 3rd year student in the Department of Speech and Language Therapy and I am also double majoring in Psychology and minoring in Nutrition and Dietetics to support my major. I graduated from the Department of Child Development in 2023. My knowledge in these fields gives me an additional perspective on the general health of individuals and allows me to develop an even more in-depth approach to therapy processes.
Following new developments and understanding the latest research is very exciting for me. I have participated in dozens of congresses, conferences and trainings, internships and observations in many different clinics, hospitals and rehabilitation centers. Each of them has given me the opportunity to increase my knowledge, gain different perspectives and better understand my profession.
Helping people overcome communication barriers and supporting them to rebuild their confidence is an incredible reward for me. I do my best to understand the unique needs of each individual and help them in the best way possible. It is a great privilege and honor for me to study and work in a field that is so important in people's lives.
Contact Gamze?
CALL ME
+31851301763
MAIL ME
gamze@tinyeye.eu
Speech therapist student ? Work as a speech therapy assistant.
Are you studying speech therapy and do you already want to work as a speech therapy assistant? Do you love innovation? Are you expressive and fond of children and older people? Then you might be the new speech therapy assistant we are looking for.