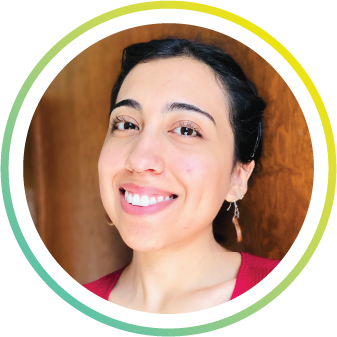 Hello! My name is Lucía Chicana.
Being raised in a multicultural household (Mexican, Argentinian and Peruvian), I learned how hard it can be to adapt to different cultures or languages. I grew up bilingual (English and Spanish), and I've been curious about language acquisition since I was very young.
Later on, I was very interested in functional diversity too (I remember admiring Anne Sullivan deeply and wondering how life must've been for Hellen Keller before she could communicate).
My passion for writing and illustrating children's books, plus my curiosity towards languages and communication, led me to get certified in English Teaching (with the Universidad Nacional Autónoma de México and Cambridge- TKT) in an innovative way.
I ended up teaching English at an Inclusive School for Special Needs, and I was in awe of how hard Speech was for some of the students.
I then decided to come to Spain to study Speech Therapy (SLP) and loved it.
I think no human being should be deprived of being able to communicate in any way possible.
I just graduated and have all the motivation in the world to give TinyEye my best! I haven't stopped teaching and illustrating (since I'd love to design my own materials), and I certainly haven't finished learning all there is to learn about human experience in Speech.
I look forward to meeting you and making sessions fit YOU like gloves.
Contact Lucia?
CALL ME
+34663762664
MAIL ME
lulogolalia@gmail.com
Speech therapist? Join our Dream Team.
Are you a great advocate of speech therapy and love innovation? Are you expressive and fond of children and older people? Then you might be the new TinyEYE online therapist we are looking for.