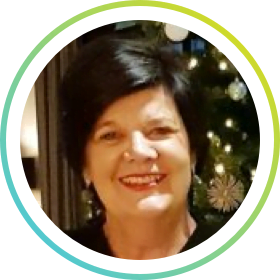 Hallo! I'm Elisa Gielen.
After thirty years of working as a traditional speech therapist, I started applying online speech therapy in 2011.
I think it is crucial that speech therapy should be available to everyone who needs it. Young and old, living in a small village or in a big city, speaking Dutch or not, if you need us, whether you live in the Netherlands or abroad, we can help you. And that is only possible with online speech therapy, a wonderful innovation that gives you and us the freedom to develop to the fullest.
Because you only really grow when you develop in freedom.
As director of TinyEYE Europe I am responsible for the growth, the corporate culture and the strategy that ensures continuity of TinyEYE Europe.
My personal drive is innovation – bringing speech therapy to a higher level – using the latest technological developments.
Does this also appeal to you? Then contact me soon – there are so many possibilities for you within TinyEYE Europe.
Do you want to contact Elisa ?
CALL ME
+31 6 4022 7692
MAIL ME
elisa@tinyeye.eu
WhatsApp
Chat on WhatsApp
Speech Therapist? Join TinyEYE.
Are you a great advocate of speech therapy and love innovation? Are you expressive and fond of children and older people? Then you might be the new TinyEYE online therapist we are looking for.