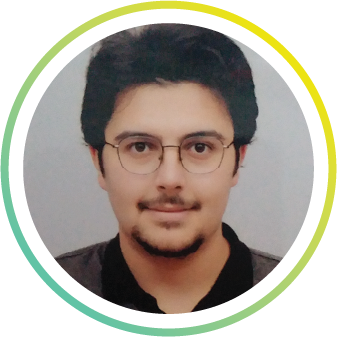 Hello! I am Berke Bayir.
I am a free spirit who seeks happiness and growth in my life. By setting no boundaries for ourselves, we can achieve the happiness and growth we seek. My main therapeutic objective is to witness clients' growth in therapy and the satisfaction that results from that growth. We are now able to get closer to achieving this aim as a result of the distance restriction being removed by the online therapy.
In 2021, I graduated from Istanbul Medipol University with a bachelor's degree in speech and language therapy. I completed an internship at the hospital and rehabilitation center while I was still an undergraduate. Additionally, the pandemic gave me the chance to work online with several client profiles during my internship.
In a special education and rehabilitation facility in Ankara, I currently provide face-to-face therapy to patients of all ages. I keep up my therapies online. Within TinyEYE Europe, I want to reach a bigger audience.
I offer online treatment services in Turkish to people who have language, speech, voice, and swallowing issues using the experience I've collected thus far.
Contact Berke?
CALL ME
+90 536 854 85 91
MAIL ME
dktberkebayir@gmail.com
Speech therapist? Join our Dream Team.
Are you a great advocate of speech therapy and love innovation? Are you expressive and fond of children and older people? Then you might be the new TinyEYE online therapist we are looking for.