Safe and
secure.
All TinyEYE sessions are secured. You have your own password that gives you access to the software and the homework module. All TinyEYE speech therapists are "kwaliteitsgeregistreerde paramedici" (quality registered) and work according to the latest standards. Speech therapists who work with TinyEYE make speech therapy more fun and complete because they can use more than 200 interactive practice games during the sessions. The speech therapist selects games that match the child's age and perception of the world and they practice together in a playful way.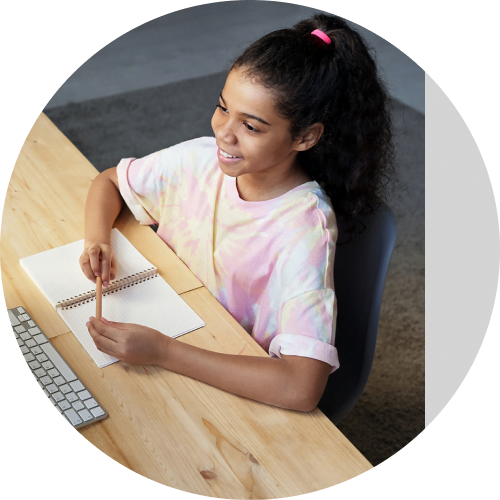 This is how
it works.
You will receive a personal login code and you and your child log in to the software. You meet the speech therapist with live audio and video connection. Together you practice a range of games tailored according to the level and needs of your child. After each session of 15 to 20 minutes, the speech therapist places homework in the homework module. With the online homework module, you and your child can practice at home in a playful and fun way. The backpack contains tailor-made games for your child to practice. With these exercises, you will find written instructions and video messages from the speech therapist. Your speech therapist is available 24/7! The session notes of the therapy are made available to you after each session. This way you are always aware of the progress of your child's therapy.
Start now with TinyEYE.
Do you want to register yourself or someone else, for example, your child or partner for online speech therapy at TinyEYE Europe? Then you can register via the digital registration form. We will contact you as soon as possible.