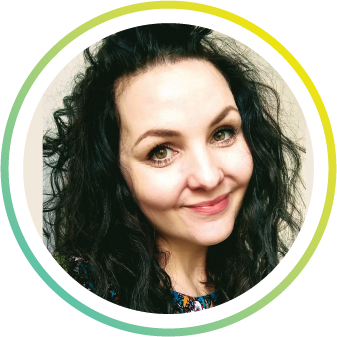 Hello! I am Anna Held.
I am a (neurological) speech therapist, myofunctional therapist, learning difficulties therapist as well as a teacher of early childhood education (pre-school and early primary). I graduated from Bachelor's degree at the University of Gdansk, Master's degree at the Maria Grzegorzewska Academy of Special Education in Warsaw and postgraduate studies at my alma mater in Gdansk, where I come from. I am fluent in Polish, English and Dutch.
I have been living in the the Netherlands since 2007. Until August 2022, it was The Hague. I currently live in the Land of the Hills in South Limburg. During this time I have worked as a teacher and therapist in Dutch and international nurseries, kindergartens and schools, as well as in the Polish School at the Embassy of Poland in The Hague (locations in The Hague and Brunssum) and in my own private speech therapy practice called Papla Kletskous (Chatter Box).
I am qualified to carry out speech therapy diagnosis with Polish standardised tools – TRJ (Language Development Test) and KOLD (Child Logopedic Assessment Cards).
The work of a speech therapist is extremely fascinating. It is my passion. That is why I am constantly continuing my education, not only through post-graduate studies, but also through numerous courses. I have been working online for several years now. I am still discovering the secrets of this quite new (to me) form of work.
My patients are mainly children with delayed speech development, dyslalia (articulation disorders) and SLI/DLD (developmental language disorder, in the Netherlands called TOS – taalontwikkelingsstoorniss). I also provide therapy for children with ASD (autism spectrum disorder), aphasia, dyspraxia and many more. I undertake work with adults and babies, too. I often use myofunctional therapy, as many articulation difficulties are caused by disorders within functions (e.g. swallowing, breathing). I also support orthodontic treatment with this therapy with great results.
I try to carry out speech therapy prevention by spreading knowledge about bilingualism/multilingualism. I often conduct trainings and workshops for Polish schools in the Netherlands and Belgium, and even remotely for more distant schools.
Privately, I am a mother of a bilingual boy, my husband is Dutch, so the issues and dilemmas concerning bilingualism are also familiar to me from the parent's side.
I provide speech therapy in Polish (language, articulation, OMFT) and in English and Dutch (OMFT myofunctional therapy)
Feel free to contact me!
Contact Anna?
CALL ME
+31 642838628
MAIL ME
logopediapapla@gmail.com
Speech therapist? Join our Dream Team.
Are you a great advocate of speech therapy and love innovation? Are you expressive and fond of children and older people? Then you might be the new TinyEYE online therapist we are looking for.