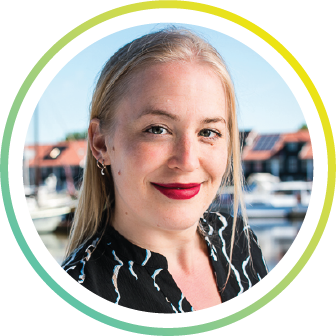 Hallo! I'm
Mila Rozema.
I am an optimistic person who doesn't mind a bit of humor. Outside of work I enjoy singing and theatre. These vocal I grew up in a bilingual household, and followed both British and Dutch education. After completing my bachelor in Speech and Language Pathology, I started working as a bilingual speech therapist. I have always enjoyed studying different cultures and learning new languages. I combine my theoretical knowledge and professionalism with my ambition to help others.
It's important to understand the roots of a certain problem and through that I get to know a client well. This is the foundation of a therapy process. It is important that everyone learns to communicate well and with confidence. Through communication we connect with others in our society, wherever one may be. Whether the client is an Aphasic adult or an expat child that stutters, my role is to help people move forward. I have experience in individual as well as group sessions with different ages and target groups.
Contact Mila?
CALL ME
+31 851 301 501
MAIL ME
mila@tinyeye.eu
WhatsApp
Chat on WhatsApp
Curious to know more
about Mila?
Preverbale logopedie
I have given speech therapy to children, young people and adults, individually and in groups. I had a lot of fun with all target groups. I try to connect with each target group as well as possible so that I can provide optimal care and build a bond with my clients.
Since 2018 I have also been a preverbal speech therapist. I help children aged 0-2 with eating and drinking problems, supporting their parents. It is very pleasant for parents if they can request an online consultation at any time. I help them live through the TinyEYE connection.
My hobbies
I also like to sing, dance and theater. I like to be expressive. I also integrate this into my profession. In addition to delivering therapy, I enjoy working on new developments within the field of speech therapy. This is also one of the reasons why I enjoy working at TinyEYE. I see a future in online speech therapy. I am convinced that online speech therapy will make healthcare more transparent.
Speech Therapist? Join TinyEYE.
Are you a great advocate of speech therapy and love innovation? Are you expressive and fond of children and older people? Then you might be the new TinyEYE online therapist we are looking for.