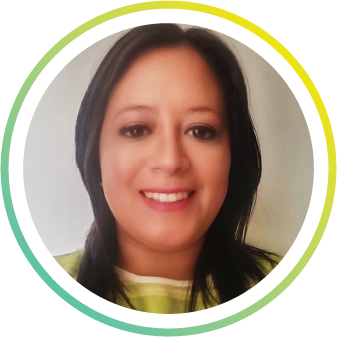 Hello! I'm
Nathalie Tilon.
My name is Nathalie Tilon, Dutch speech therapist living and working in Chile. After graduating in the Netherlands, I worked with various groups in a speech therapy practice (language / speech problems, abnormal oral habits and voice problems) and a care center (aphasia, dysphagia and dysarthria).
At the moment I work as a speech therapist, as an English teacher at a Chilean school two mornings a week and on Saturdays as a Dutch teacher at the NTC school De Andes. I studied speech therapy because I enjoy working with people, languages ​​and communication. I myself was raised bilingual (Dutch / Spanish) and I also speak English.
I work as a speech therapist here in three languages, in Spanish, English and Dutch and mainly with children who have language and / or speech problems. As an English teacher I work at the school with children of primary school age and privately with adults. At the NTC school De Andes I first taught for three years in the upper secondary group and now since two years the kindergarten group. This group is particularly interesting as a speech therapist because I work on, among other things, oral language skills (vocabulary / word use), phonemic awareness and alphabetic principle (sound awareness / recognition of symbols and signs) and fluent and intelligible storytelling (forming sentences).
I am communicative, flexible and eager to learn. In recent years I have followed two post graduate courses in speech therapy; diploma in specific language disorders and diploma in special education. In addition, I regularly follow further training for the Dutch school. My last obtained certificate was a Learning Arrangement to become a teacher, this was about class management.
The best thing about my job is that no two days are the same, I enjoy working with both children and adults, I work in the three languages ​​that I master and that also makes it varied. One of the most important skills is being able to communicate effectively, helping clients with this is the best thing there is.
Contact Nathalie ?
CALL ME
+31 850 656 189
MAIL ME
tilon.logopedie@gmail.com
Speech Therapist? Join TinyEYE.
Are you a great advocate of speech therapy and love innovation? Are you expressive and fond of children and older people? Then you might be the new TinyEYE online therapist we are looking for.