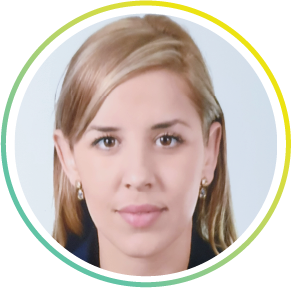 Hello! I'm Sule.
I am a Cuban Speech and Language Therapist. I enjoy my work, it makes me very happy to see that through it people improve their quality of life.
My main goal in life is to help others to communicate, we have the vital need to relate as a means to interact with people (face to face or virtually), understand their needs, and share our own with a view to mutual benefit.
I love technology, it has become a very important resource when it comes to working with children and adults with language difficulties, providing them with various stimuli and helping them to learn in contact with their emotions, something essential to achieve effective learning.
I speak native Spanish since I was born in Cuba and I have English as a second language, I love my profession in which I work with all the vital stages of the individual in which there are alterations in Communication, Language, Voice, Speech, Hearing and Associated Oral Functions (breathing, chewing and swallowing).Especially with:
Early stimulation advice to parents
Prematurity with language impairment.
Early attention.
Bilingual Spanish/English children.
Language delay.
Difficulty articulating words (Dyslalia).
Neurological problems that affect speech.
Stuttering.
Mutism Spectrum Disorder.
High capacities.
Apraxia of speech
Aphasia.
Dysarthria.
Dysphagia.
Dysphemia.
Voice disorders
Dyslexia and dysgraphia.
Language Development Disorders or Specific Language Disorder (SLI).
Speech Disorders.
Autism Spectrum Disorders (TEA).
Intellectual disability.
Gifted children.
Selective mutism.
Learning disorders
Acquired brain damage.You can contact me for more details.
It will be a pleasure to assist you!
TinyEYE offers children of all ages and adults the opportunity to receive speech therapy, in the comfort of their environment.
TinyEYE telelogopedia supports speech development and also ensures good language development.
TinyEYE's online speech therapy service connects the person in need of therapy with the speech therapist, making travelling no longer necessary.
All you need is a computer with a camera and an Internet connection, we take care of the rest.
Contact Sule?
CALL ME
+31850656189
MAIL ME
suleterapiadelenguaje@gmail.com
Speech therapist ? Join TinyEYE.
Are you a great advocate of speech therapy and love innovation? Are you expressive and fond of children and older people? Then you might be the new TinyEYE online therapist we are looking for.