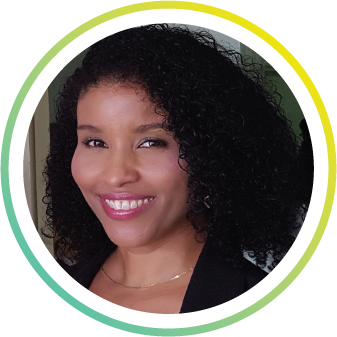 Hello! I'm Gracia Nelson.
I enjoy my job as a speech therapist. My patience and empathetic style create an open therapeutic environment. I chose this field with a clear goal in mind when I started in 2011. I specialized in stuttering therapy in 2016.
Because I love the little ones so much, I now immerse myself in pediatric speech therapy.
I provide therapy in
Dutch
and English.
I have led the Surinamese speech therapy association, I have done international projects, I have lectured, and trained and I have treated individually and in groups.
I like to initiate new developments and I like new challenges. Online therapy offers many possibilities and at TinyEYE I get the chance to explore those possibilities. I like to set the bar high and go for the best result. Including you!
Contact Gracia ?
Speech Therapist? Join TinyEYE.
Are you a great advocate of speech therapy and love innovation? Are you expressive and fond of children and older people? Then you might be the new TinyEYE online therapist we are looking for.