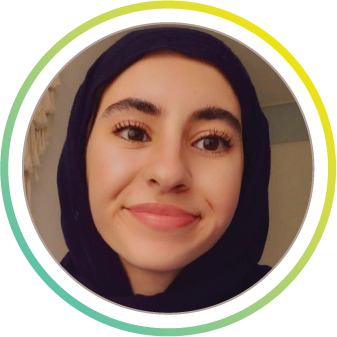 Hallo! I'm Imane Huartidi.
Children experiencing difficulties in language and/or speech can cause many obstacles in school and everyday life. That is why it is nice as a health care professional to support children in this regard. I have been able to help children mainly with their language and speech skills and abnormal mouth habits. It is beautiful to see the growth that children make in their development and how much this can mean to parents.
In practice, I notice that multilingualism in speech therapy remains a gray area. This inspired me to take the minor in multilingualism during my studies. I myself was raised multilingual and speak Berber and Arabic (Moroccan dialect) in addition to Dutch and English.
Communication binds people together and makes it an indispensable part of society. This makes speech therapy very necessary for many children. Digital speech therapy forms the bridge for accessible therapy for every child and also gives the children who are on the waiting list for a long time a chance.
Contact Imane?
CALL ME
+31 6455 85771
MAIL ME
info@digitaal-logopedie.nl
WhatsApp ME
Chat on WhatsApp
Are you a Speech Therapist? Join TinyEYE.
Are you a great advocate of speech therapy and love innovation? Are you expressive and fond of children and older people? Then you might be the new TinyEYE online therapist we are looking for.