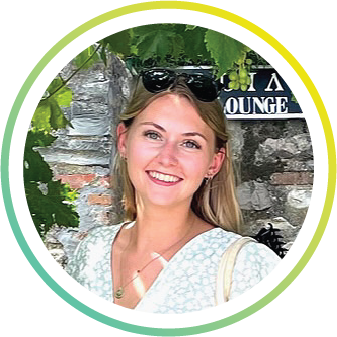 Hello! I'm Maggy Vink.
I have always been fascinated by the way people communicate. Most people think it is natural. But it is nothing like that. We can communicate through language, mimicry, gestures, implicit language and so on. I prefer the coaching part the most of one of the many tasks of a Speech and Language Therapist (SLT). That is the reason I wanted to be a speech and language therapist.
The profession of an SLT is broad. It's divided into 5 domains: Language, speech, voice, hearing and swallowing. I am the most interested in language, speech and swallowing. Due to that, I have followed the minor 'Aphasia, Dysarthria and Dysphagia: Advanced course'.
I love to take my SLT skills to higher levels. By expanding my speech therapy skills to another language, specifically English, I will be doing just that.
My expertise is mainly in the domain of neurology. I also have some experience with children with a language development disorder, who are bilingual or have deviate oral habits.
I also love the opportunity that TinyEYE Europe offers, to be active in  the area of (international) online speech therapy.
I am looking forward to meeting you!
Contact Maggy?
CALL ME
+31 851 308 166
MAIL ME
maggy@tinyeye.eu
Are you a Speech Therapist? Join TinyEYE.
Are you a great advocate of speech therapy and love innovation? Are you expressive and fond of children and older people? Then you might be the new TinyEYE online therapist we are looking for.