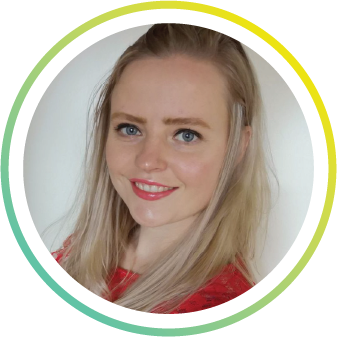 Hello! I'm Natasja Schmal!
I am an enthusiastic and passionate speech therapist who loves working with people. I studied speech therapy in the Netherlands, at the highschools of Arnhem en Nijmegen.
I have always loved helping people and I love working together with clients to reach the goals we have set. To be creative is very important to me as a speech therapist, so therapy will stay interesting and fun.
Together we find the best way for the client to learn new skills, where the focus is always on the client. Everybody learns in different ways and together we find the best way to swiftly reach the set goals.
I have worked with clients of all ages with speech and language difficulties and I like to work with clients with voice problems. I enjoy working with both children and adults.
Because I'm adventurous, working with TinyEYE is ideal for me, this way I can work wherever I want. I am curious and innovative and I am always looking for ways to develop and grow as a speech therapist.
Because I've lived and worked in Norway for a year, I am good at the Norwegian language and I can help clients in Norwegian as well. My English is very good as well and I can also be there for you in English and also for Dutch.
Contact Natasja?
CALL ME
+31613332584
MAIL ME
natasjaschmallogopedie@gmail.com
Speech Therapist? Join TinyEYE.
Are you a great advocate of speech therapy and love innovation? Are you expressive and fond of children and older people? Then you might be the new TinyEYE online therapist we are looking for.