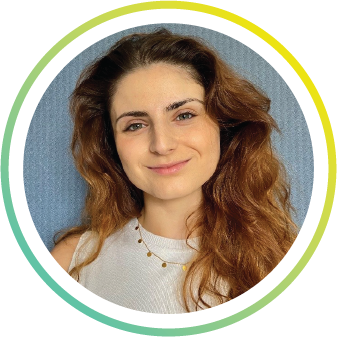 Hello! I'm Larisa Osipjan.
I have a strong passion for speech/language and an even greater passion for providing the right tools when difficulties arise in this area. That's why I became a speech therapist. During my studies at the HAN University of Applied Sciences in Arnhem and Nijmegen, I completed internships in secondary care practices, where I worked with clients from diverse backgrounds with various needs.
I enjoy analyzing, listening and empowering clients to tap into their strenghts. I was raised bilingual myself and speak Dutch, Armenian, English, German, and I am currently learning Mandarin. I understand that learning a language is not always simple, especially as I am learning Mandarin myself. When the ease of speaking is no longer there, we can progress together through understanding, patience, and creativity.
My most recent work experience was at a secondary school with students from international bridging classes as the target group. I see the complexity that multilingualism can bring as a strength, and I incorporate it into my treatments for both young and old.
As my client, you are the focus, and I'm committed to working together to tailer a treatment that meets
your specific needs.
Hope to see you soon!
Contact Larisa?
CALL ME
+31648732841
MAIL ME
larisa.osipjan@hotmail.com
Speech therapist? Join our Dream Team.
Are you a great advocate of speech therapy and love innovation? Are you expressive and fond of children and older people? Then you might be the new TinyEYE online therapist we are looking for.