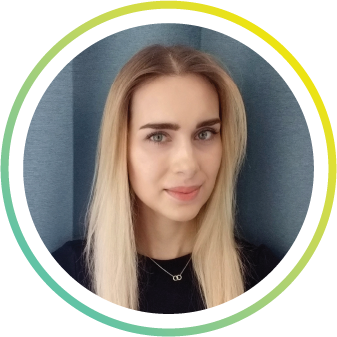 Hello! I'm
Aleksandra Maldonado.
Born and raised in Poland, just a few months ago I moved to Amsterdam.
I am a speech therapist, polish language philologist and teacher. People often perceive me as an open, creative and ambitious person, overall very passionate about my profession.
I have gained my experience in various therapeutic institutions. I provided diagnosis and treatment of speech, language, communication, and swallowing disorders (articulation disorders therapy, oral-motor and swallowing therapy, stimulation of speech development). I have experience with different ages and target groups. For several years already working with children and adolescents on the autism spectrum.
In 2018, I opened my own business. I mainly dealt with the diagnosis and correction of speech impediments and the therapy of delayed speech development. The key to my therapies is an individual approach and building a trust-based relationship with the patient.
My ability to properly motivate and energise the patient translates into an effective and productive therapy session.
Last but not least, I always make sure to create a fun atmosphere!
I run speech therapy in Polish and English.
Feel free to contact me!
Contact Aleksandra ?
CALL ME
+31 64 3223136
MAIL ME
maldonado@ola-speechtherapy.com
Are you a Speech Therapist? Join TinyEYE.
Are you a great advocate of speech therapy and love innovation? Are you expressive and fond of children and older people? Then you might be the new TinyEYE online therapist we are looking for.